This 5 Days Rwanda gorilla trekking and Mount Nyiragongo Hiking package will give you an opportunity to do gorilla tracking in Rwanda and hiking the Nyiragongo volcano in DR Congo. In-between, there are tours to Lake Kivu and a cultural visit to the  Iby'iwacu cultural village as well as spotting the beautiful countrysides of Rwanda and DR Congo. Silverback gorilla tours in the Virunga region are more exciting when combined with other thrilling activities. We receive inquiries from visitors who wish to see the lava flows of the Nyiragongo volcano but for certain reasons cannot do Congo gorilla trekking. Climbing  Mount Nyiragongo and gorilla trekking will test your physical endurance and you will need to be in good physical condition. If you are interested in only Nyiragongo, then you should check out our 2 days Mount Nyiragongo Hiking Package.
Main Activities
Main Activities:
Kigali city tour and visiting the Gisozi Genocide memorial site
Gorilla Trekking in Rwanda
Mount Nyiragongo Hike
Full Itinerary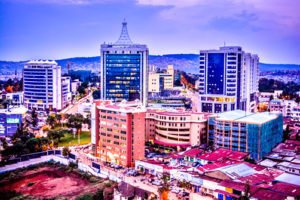 Day 1: City tour of Kigali – Transfer to Lake Kivu in Gisenyi
The company guide will be at your hotel early morning to pick you up to start your tour. If you are not already in a hotel, you will be picked up from the airport. You will start with a tour of  Kigali city and the renowned Gisozi genocide memorial site where you will learn a lot about the 1994 genocide in Rwanda. You will also visit the rest of Kigali, the local markets, and the king's palace. Afterward, have lunch and hit the road for 3 hours to Lake Kivu. Relax by the lake shores for the rest of the evening. Dinner and overnight at Lake Kivu Serena hotel (Luxury), Paradise Malahide (Deluxe), and Palm Resort Gardens (Budget).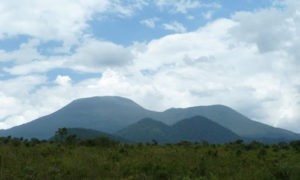 Day 2: Transfer to Goma Congo – Mount Nyiragongo Hiking
On day two, you will have breakfast and set off early from your hotel to the border between Rwanda and DR Congo. Drive to Goma and branch off to Kibatsi village which is the starting point for Mount Nyiragongo hiking. Hiking will take 4-6 hours before reaching the top. There are cabins at the top of the volcano and you will be moving with porters who will help prepare dinner and setting up the tents and all. Dinner and overnight at the top shelter cabins as you enjoy the night view of the lava.
Day 3: Descend the Volcano –  Transfer to the Volcanoes National Park
Descend the volcano in the morning and drive back to Goma arriving by midday. You will then cross back to Rwanda and drive to Kigali reaching by 3 pm. From Kigali, you will drive to the Volcanoes national park – Journey takes 2-3 hours. Accommodation and food at Mountain Gorilla View Lodge / The 5 Volcanoes Lodge ( Luxury), Le Bambou Gorilla Lodge / Da Vinci Lodge (Mid-range), and The Garden Place Hotel (Budget).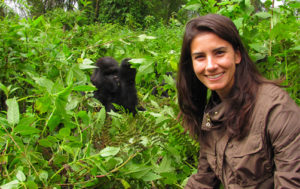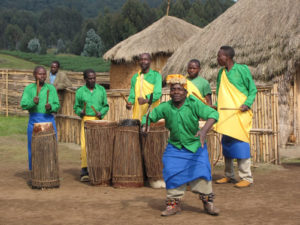 Day 4: Visit Rwanda Gorillas – Ibyiwacu cultural village tour
Briefing for gorilla trekking takes place at 7:00 am by a head park guide at the Kinigi headquarters in Musanze. All trekkers must be at the park by this time and must attend the briefing. A gorilla safari in Rwanda offers you 10 habituated gorilla groups to choose from. It's important to select one based on fitness. Gorilla trekking in Rwanda can be challenging but when you finally see the mountain gorillas, it's beyond what you can imagine. The one hour spent with the gorilla family in the wild is a lifetime experience. Watching mountain gorillas is breathtaking and you could spend hours just seeing the little ones roll around and play. Mountain Gorillas are very playful and curious – often coming close. While with the gorilla family, it's important to listen to instructions from your guide. Always remain calm and never make sudden movements.
After your one hour with the gorilla group, return back to the starting point where you will meet our guide from Mission Africa Safaris to drive you back to your hotel for lunch and rest. In the evening, head out for a visit to the Ibyiwacu cultural village located in Musanze which is within the vicinity of volcanoes national park. Accommodation and food at Mountain Gorilla View Lodge / The 5 Volcanoes Lodge (Luxury), Le Bambou Gorilla Lodge / Da Vinci Lodge (Mid-range) and The Garden Place Hotel (Budget).
Day 5: Transfer back to Kigali – Departure
Wake at your own time and take breakfast as you prepare for the trip back to Kigali and thereafter to the airport for your flight back home. If for some reason you missed the city tour on day 1, you will have it on this day before departure.
End of Tour